1 tag
2 tags
Anyone like to go on next weekend's Tweed Run?
Hello we have two places up for grabs on this tweedtastic cycle chic event! Please send an email to the address below, preferably with a photo of you looking stunning on your bicycle or of your intended outfit and permission to let us feature you on sheffield cycle chic by 6pm tomorrow (Sunday 7th) You must be able to get to London before next Friday to pick up the tickets (or get a friend to...
Sheffield Cycle Chic in today's Sheffield... →
Yes, we made the big time ;-)
2 tags
Sheffield Cycle Chic is 3!
Can you believe it? It's been three years! So as we are all big and grown up now we have launched a new website sheffieldcyclechic.com with the help of two new contributors Jeff and Graeme, to help carry on spreading the word.  The new website has been designed by Graeme, who has been busy slaving away for weeks and Jeff has also been busy over the last month taking photos and...
5 tags
Vintage Raleigh Roadster Part 4
Some recent upgrades to Janet: A new rear rack (the proper size) with integral stand. From David Hembrow 's Dutch Bike Bits The fixing wasn't included, luckily the one off my old rack fitted The light is a battery powered LED, also from David Hembrow I also got round to fitting the front light, also a battery LED, onto the original Raleigh bracket. The stand lifts the...
2 tags
At the Fayre
3 tags
Bicycles and play
3 tags
Spotted in Meadowhall...
not really sure what they are trying to say about cycling here…
2 tags
My new Brompton
Finally it's arrived my new shiny Brompton!
2 tags
Bike Cap
I have two new bike seat covers from bikecap.nl and as modelled by youngest daughter!
1 tag
Exciting new developments in the pipeline.
Just to let you know that there will be some exciting developments coming in the next few weeks and another Cycle Chic Ride is planned for September! More news as things progress.
3 tags
Sheffield Cyclists Touring Club is celebrating its...
"This weekend Sheffield Cyclists Touring Club is celebrating its centenary and we have two events to tempt you: On Saturday join us at the Lantern Theatre in Nether Edge for a film night. The main feature is a fabulous feel good film 'Breaking Away' (12) about an American cycling mad teenager who wishes he was an Italian champion. Tickets available on the door. Details...
3 tags
New Flickr Group
cyclechicsundayssheffield: Thank you to everyone who came on the ride yesterday, it was a fantastic turnout. If anyone has got any photos please upload them to the new flickr group for everyone to see and we'll post a selection on the blog soon: http://www.flickr.com/groups/cyclechicsundayssheffield/ Thanks
2 tags
2 tags
Cycle Chic Sundays 17th June 2012 - Revised Map
cyclechicsundayssheffield: View sheffield cycle chic ride 2012 in a larger map A slightly revised route. The first stage has been made shorter and only has a very small amount of on road riding to make it suitable for very young kids. The second stage has omitted Frog Walk, which is too narrow for a large group and goes through the Cemetery instead and the last part of the Moor has been...
2 tags
3 tags
4 tags
Planning Cycle Chic Sundays
Sorry it's been a bit quiet on the blog, but its been all go in the background. Last weekend I attended the Policy Bash of the GB Cycling Embassy in London and there are some exciting ideas and developments soon to be announced. If you're not already involved do take a look. At the moment membership is free and it would be great if you have any ideas to contribute. Alternatively,...
5 tags
Watch
Christmas Bicycle Lights Merry Christmas!
2 tags
Blue Jersey
1 tag
Tartan cap
1 tag
Hand signals!
7 tags
It's the London Tweed Run!
It was a beautiful sunny day, although the sun soon disappeared behind the haze, but still it was dry and not too cold. A huge (possibly almost 500 as I saw someone with armband 477) throng of cyclists were already assembled outside of the Rugby Ralph Lauren shop in Covent Garden, by the time we arrived. It had been an early start for us, up at the crack of dawn to catch the 7.32 train to...
6 tags
6 tags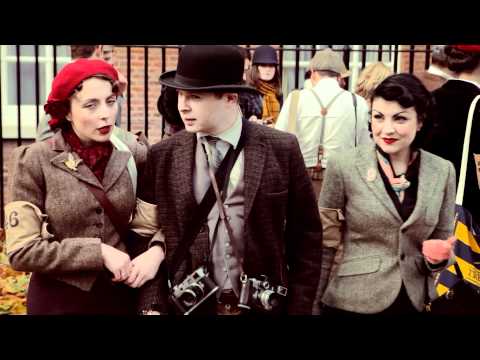 3 tags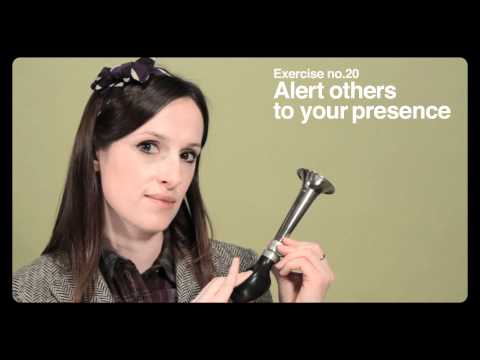 1 tag
White and Brown
1 tag
Relaxed
1 tag
Grey and silver
Watch
Youngest daughter's first pedal
4 tags
Green crocs, purple sandals
2 tags
Denim shorts and white frame
3 tags
Pinks and purples